I'm so excited to host my first design team challenge over at My Scrapbook Nook. The challenge is called Member Sketch. All the layouts are so inspiring over at the Nook...lots of International friends and so many different styles...so to narrow down the search, a layout is picked from the gallery of layouts used with a Nook kit.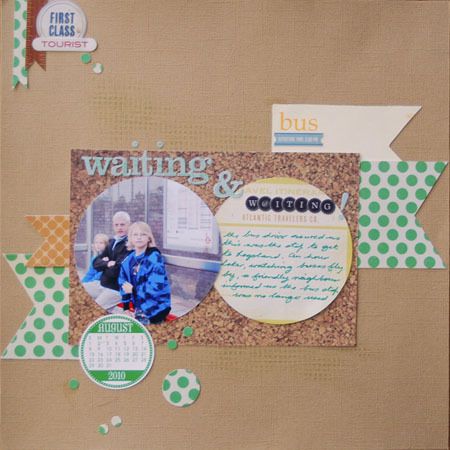 I loved the way Scrappin_in_AK used a circle for a photo and the other for journaling along with the banners.
I think it would be great to use as is or even make some changes to the sketch to fit more photos. Either way, it is a great design full of inspiration. Here is the sketch I made from her layout.
Link up your layouts over here in this thread, and see more inspiration from this sketch...I would love to see your take on this challenge. The Nook is such a friendly place, I am so happy to find them and be a part of the team.
Here is my take on the sketch...
And I have made two layouts and two cards so far with My Scrapbook Nook's June Kit...will share tomorrow...
And thank you for the prayers...and thank God...I feel so much relief...